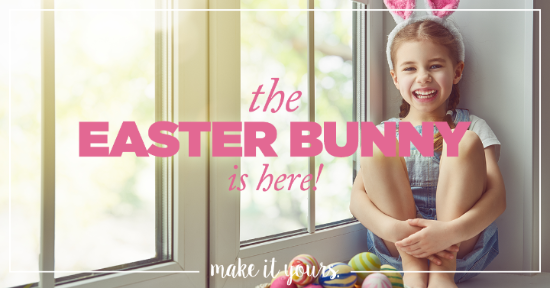 Easter Bunny Visits & Photos
March 25 through April 15
The Easter Bunny will be available for visits and photos from 10am-9pm on Mondays through Saturdays and Noon-6pm on Sundays. Kids of all ages are invited
All families who visit the Easter Bunny will receive an Easter Bunny coloring sheet with a special coupon from Ben & Jerry's.
Seeing the Easter Bunny is always free, but if you would like to make a lasting memory and share it with someone you care about click here to learn about the available photo packages.
Sat 10 AM · 1004 Texas St,
Fans will get FREE hot dogs and chips along with an Easter Egg hunt, games and more!
Easter egg hunt for 3 years old to 5th grade on Saturday, April 1 @ 2PM!
The Easter bunny is coming to Grace Family Church in Roanoke, Virginia on Saturday, April 8th. This event is completely FREE and open to the public. Bring the whole family for a safe, exciting, family friendly event! Join us for an Easter egg hunt, free candy, free food, blow-ups, games and free family photos! Mark your calendars for Saturday, April 8th! You don't want to miss pictures with the Easter bunny at Grace Family Church - 2021 Hardy Road, Vinton Va 24179.
Egg hunt, Easter craft, games and snacks.
Hop on over for a bunny of a good time!
Free event and Open to the Public - all welcome
Please bring your own basket.
Annual Easter Egg Hunt on April 15th from 11am - 1pm.
4 Easter Egg Hunts this year with: toddlers - 2, 3yrs to 5 year old, 1-5th grade and new this year a Sensory Egg Hunt.
For more information call the church office at 540-343-9530
South Roanoke Easter Egg Hunt
Apr 15, 2017 10:30 AM - 12:00 PM
Address:2328 Crystal Spring Ave Roanoke VA, (Outside the Old Crystal Spring Fire Station in South Roanoke)
Children from infant-6th grade and their wonderful families
Join us April 15th 10:30-12:00 for an Easter eggstravaganza! 4000 eggs, obstacle course, popcorn, sno-cones, and candy! The Hunt is at 11:00am, everyone is welcome, and it is totally free!
Join us outside the Old South Roanoke fire station for the fun at 10:30, stay for the hunt at 11:00, and continue to play till 12!
Sponsored by Crystal Spring Baptist Church (www.crystalspringbc.com) and the Roanoke Valley Children's Choir (www.childrenschoir.com)
The actual Easter Egg Hunt is at 11:00 although the event ranges from 10:30am-12:00pm
Bring your whole family and come check out our Easter Egg Hunt! There will be plenty of free candy, fun and a hot dog lunch to follow. No matter the weather, meet us at Mount Pleasant Baptist for our annual Easter Egg Hunt!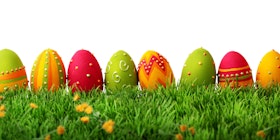 Fort Lewis Elementary School
Who's ready for s community Easter Egg Hunt hosted by theBridge Salem? This event is Completely FREE to the entire community and all who attend so invite everyone you know and everyone you don't know. Fun kids' games, candy & prizes to be given away PLUS lunch will be provided for toddlers through 5th grade. Bring your little ones out for some Easter egg hunting fun, hang out with some old friends and meet some new ones!
Free Easter Egg Hunt 12 & Under
Free Easter Egg Hunt 2017 hosted by Vinton War Memorial,Vertical Church and Thrasher Church... Starting at 2pm
Music by DJ Master Mark Taylor
Free Food (Hot Dog, Chips and Water), Blow-ups, Face Painting and over 12,000 Eggs to Hunt!
This event is FREE to Kids 12 and Under
The Rocky Mount Police Department is hosting its 3rd annual Easter Egg Hunt. This year's hunt is located at Benjamin Franklin Middle School at the soccer field. Come on out and share the fun with your local Rocky Mount Police Department and local vendors and local organizations. Bowlings hotdogs will be setup selling their famous hotdogs.This event is for ages 2-10 and will be separated into age groups for the Easter Egg hunt.
Come and join the fun at Parkway Kids Easter Egg Hunt. Find a Golden Ticket and win a door prize. Lots of fun and candy.