Visit the Facebook page to keep up with these events and more!
MESSAGE FROM THE MINISTRY!

We have received multiple inquiries about the cost of attendance for this event and how tickets will be made available. Here is what you need to know:

- The Roanoke Harry Potter Festival is FREE to attend, we won't be asking you to spend your hard earned galleons to attend.- Tickets for the movie series are on sale now and available at http://tinyurl.com/j2ocr2h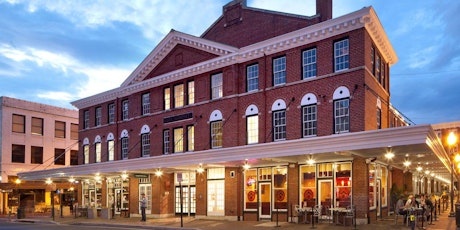 Each Tuesday night at 7pm on the Third Floor of the City Market Building in Downtown Roanoke for a screening of every single Harry Potter movie in the series. Vendors will be on site selling sweets and treats from the movies. Below is the movie schedule:
You can now buy a pass for all 8 movies, just select any date and choose the movie pass option to get your passes!
Tuesday March 14th: Harry Potter and the Philosopher's Stone
Tuesday March 21th: Harry Potter and the Chamber of Secrets
Tuesday March 28th: Harry Potter and the Prisoner of Azkaban
Tuesday April 4th: Harry Potter and the Goblet of Fire
Tuesday April 11th: Harry Potter and the Order of the Phoenix
Tuesday April 18th: Harry Potter and the Half-Blood Prince
Tuesday April 25th: Harry Potter and the Deathly Hallows - Part 1
Tuesday May 2nd: Harry Potter and the Deathly Hallows - Part 2
Make sure you join us for all 8 movies to be entered to win prizes including Harry Potter gear, memoribilia and tickets to the grand finale of the Harry Potter Festival the Yule Ball!




We are asking that if you plan to attend to get a free ticket or to purchase your house shirt in advance for pickup at the festival. Free tickets help us keep track of how many wizards, witches and muggles to expect so that we can plan accordingly.-



The festival will be taking place during the same weekend as the Virginia Tech spring commencement and for those of you who are traveling to Roanoke from outside the Valley and are looking for hotel accommodations we are diligently working with hotels around the Valley to compile a list of available places to stay.

-
For information on becoming a vendor or a volunteer please contact Minister of Magic Matthew Jones at info@dash2events.com or for sponsorship inquiries contact Vice Minister Josh Eagan at josh@growingupinthevalley.com
Thank you all for the massive support being shown for this event, we will keep you posted as we continue forward with the event and will do our best to manage all of the mischief we possibly can!
Yours Sincerely,
Matthew Jones
Minister of Magic
Roanoke Chapter
American Ministry of Magic
REGISTER HERE NOW